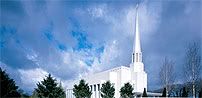 As I drove up the M6 today,
a vision arose before me
and Chorley FM came in my ears saying "Verily, support Jimmy to win IAC and the lord may forgive you for your
Osmond Undies Obsession
". Can't argue with that. Also can't say I like any of the others any better. I'm not buying Sheree's shrieky girlie thang, nor her oh-so-ladylike-I-never-fart-or-wee crap. I'm not much more of a fan of Thatch's Game Old Bird
TM
routine, either, and Sid is just plain bobbins. So, support Jimmy and be saved. Or get two wives. (Perhaps Bobby was a Mormon and all his wives are called Von, that's why he kept going Von Von Von Von, he didn't want to leave anyone out).